The crypto market is experiencing worsening global market pressure, with the total value of all cryptocurrencies remaining stuck at around $900 billion. While external factors usually end up rescuing tokens during such bearish periods, they are currently ineffective.
Crypto.com is an example of this, as its token, Cronos, has dropped to a four-month low.
Crypto.com recently updated its DeFi wallet with new NFT-focused features.
The bearish pressure from the broader market has stifled the growth of the cryptocurrency market.
Cronos holders' losses have reached an all-time high, with more than 74% of investors still losing money.
Cronos' price does not change
Cronos is currently struggling to break through the $0.132 resistance, as it suffers from the same lack of volatility as other cryptocurrencies. This level has been tested several times in the last four months, and it is also the same low price at which CRO is currently trading.
The lack of growth can also be attributed to Cronos not currently experiencing enough buying pressure to drive the price higher. The RSI (Relative Strength Index) around the neutral line confirms this.
The presence of extreme fear in the market, as measured by the Crypto Fear and Greed Index, contributes to the precariousness of the buying pressure. The same fear that has anchored the Cronos price for the last three months remains.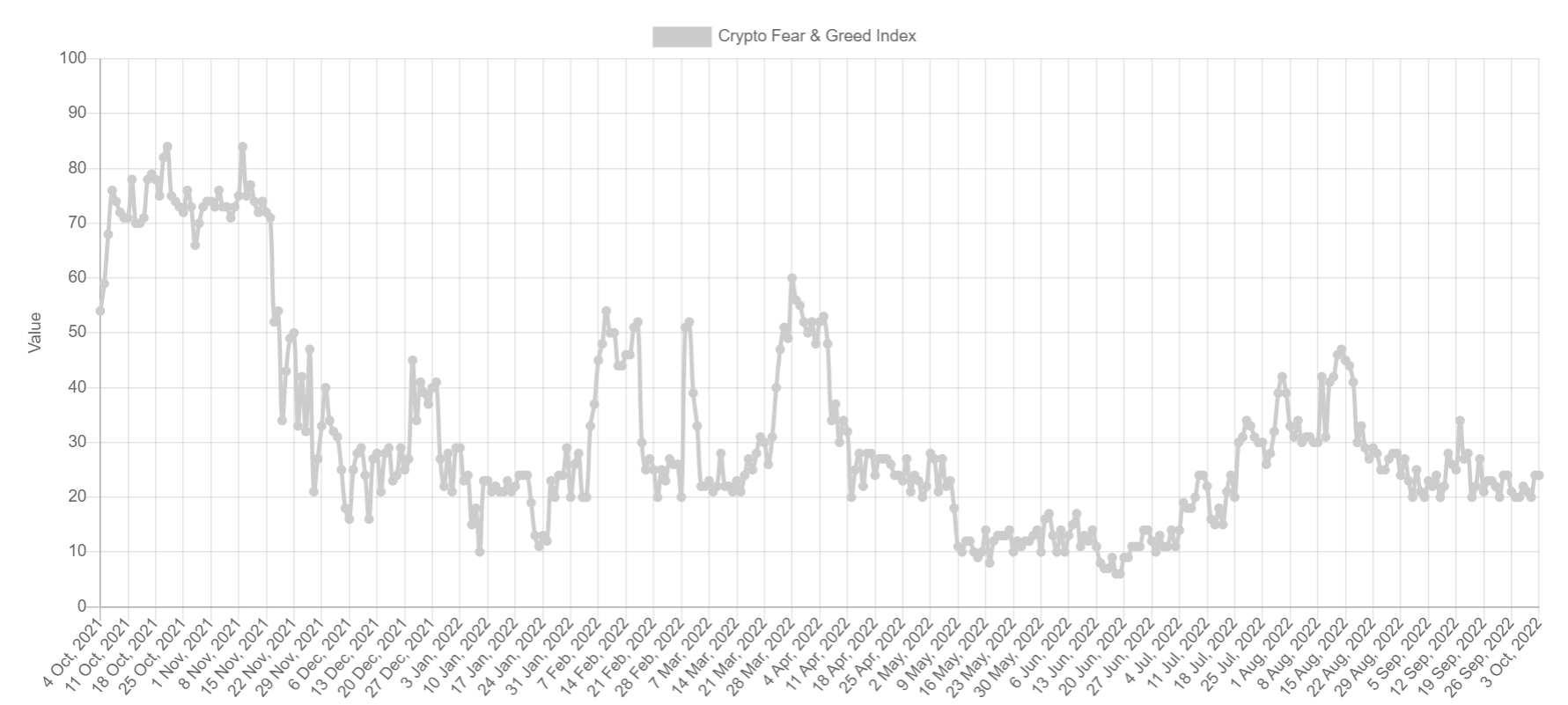 Profits are eroding even as Crypto.com grows.
The effects of falling prices can be seen in the investments of CRO holders. Since CRO's all-time high of $0.781, total investors' profit has dropped from 81.39% to 23.36%. At the time of writing, over 198k addresses, or 74% of all investors, were experiencing losses.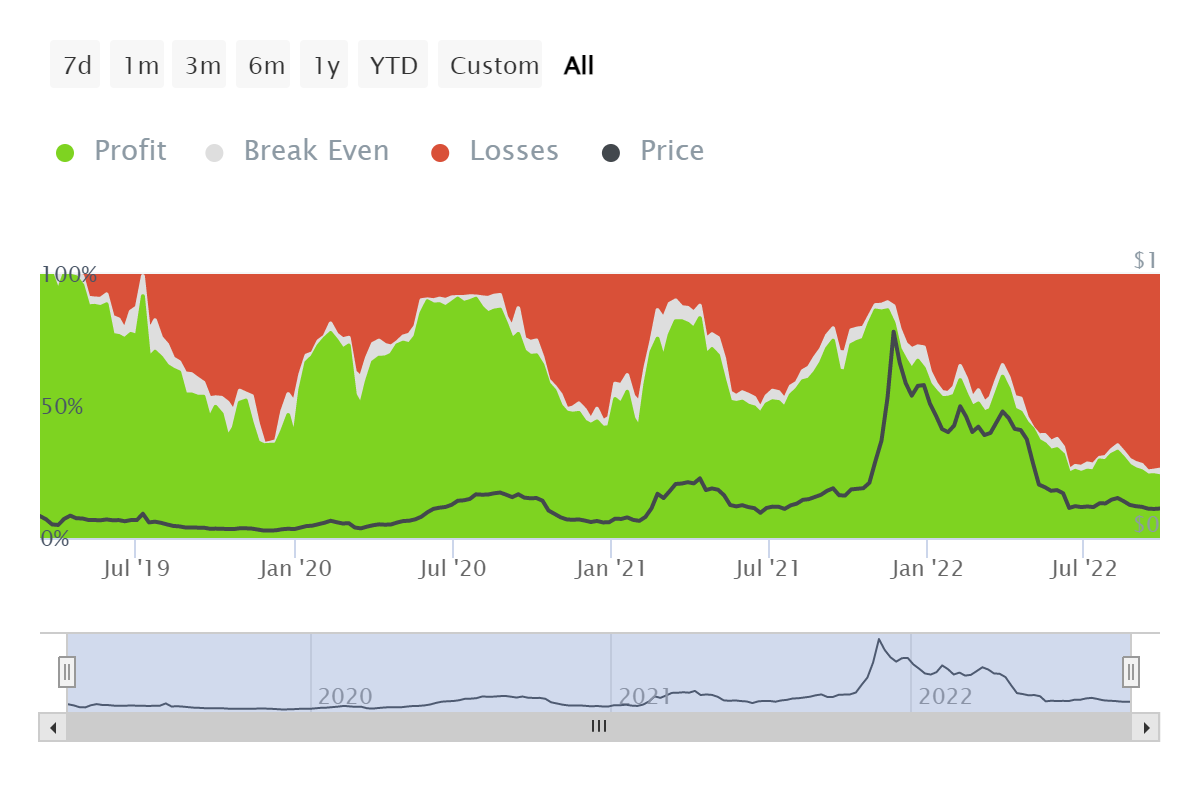 Regardless, Crypto.com is continuing to invest in its network, with new upgrades set to arrive this week. On September 30, Crypto.com DeFi Wallet integrated Minted Vault, enabling investors to earn token rewards passively.
The wallet is also integrated with the Ethereum NFT marketplace, OpenSea, allowing users to search for and purchase NFTs without leaving the wallet.
Although these efforts are insignificant to the community, they are a step in the right direction and will have an impact on the price when CRO escapes the bears.
Expert in: Google Ads, SEM Expert, PPC Specialist, Paid Social, Facebook, Web Design and DeFi. I work exclusively with successful businesses that are looking to take things to the next level or ambitious startups who give themselves the means to do so. I have experience in many verticals: SaaS, finance, cryptocurrency, retail, real estate, law, IT, medical, pharmaceutical, travel and many more.